RURAL House NAVARRA-Mertxenea in Elcano
Registration Code Rural House:
UCR01098
10 seats, 8 fixed and 2 extra beds.
Pets are welcome!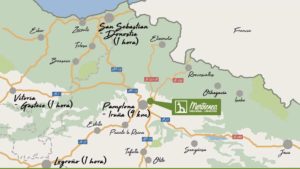 A few steps from Pamplona, in a charming village of large stone houses, in the heart of Navarre, we find Mertxenea. A magnificent two-storey house, surrounded by a large and beautiful garden in which to enjoy the wellbeing, and excellently located to discover Pamplona and Navarra.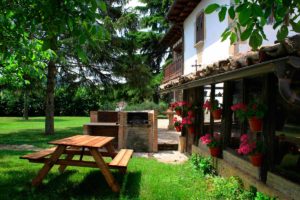 An ideal space to park the stress of everyday life and to spend a few days surrounded by nature and tranquility…
… But at the same time, Mertxenea, is an excellent starting point to discover the culture and landscapes of Navarre.
In five minutes. By car we arrive at the ring Road of Pamplona (NA-30), which connects us quickly with the main roads of Navarre.
And in 10 minutes. Scarce we arrived in Pamplona, attractive city not only for the Sanfermines, but for its beautiful old town, its walls, gastronomy, culture…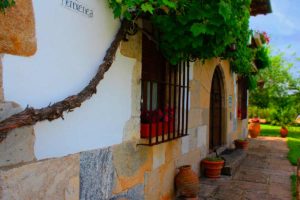 Rural house Navarra-Mertxenea in Elcano
The INTERIOR
Mertxenea is a beautiful house of traditional Navarre architecture, with a very well maintained rural style decoration, with a lot of spaciousness and several spaces to enjoy with family or with friends.
The house has 4 very bright bedrooms, two on the ground floor (one with a double bed of 190 cm and own bathroom, and the other with two single beds and cot) and two on the upper floor (one with a double bed of 150 cm , and the other with two beds and balcony on the front facade).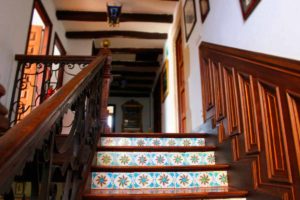 Living room with fireplace, TV, stereo and large dining table.
Fully equipped kitchen with all the appliances and utensils necessary to enter to cook.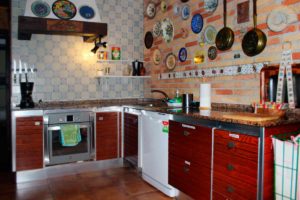 Terrace of 30 m2. On the top floor, ideal for a coffee, reading or taking a nap…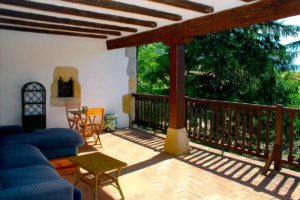 … While the children play ping-pong in the playroom, where they will also find puzzles, board games…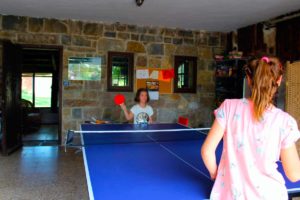 A large Txoko or picnic area where you get together to eat, very chilly and pleasant in summer, next to the outdoor barbecue and garden.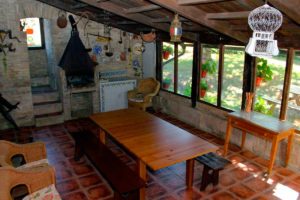 The house, of a magnificent stone construction and noble Woods, offers a palpable quality in all its materials. His furniture, his belongings and decoration are conceived with affection, and bring great warmth.
Free WIFI and firewood, and pets are welcome! 
Rural House Navarra-Mertxenea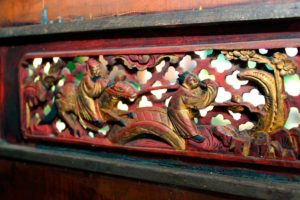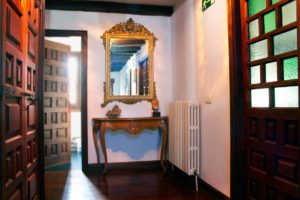 Rural house Navarra-Mertxenea in Elcano
The garden
We have ample space to park the vehicles inside the farm.
Mertxenea has a large garden that surrounds the house inside a fully enclosed property, so that children can play safely. They have a swing and a trampoline for both children and adults.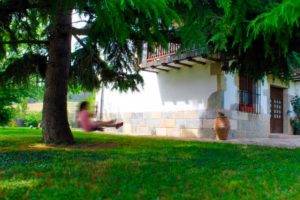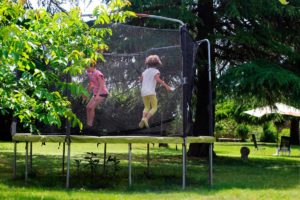 An outdoor barbecue to get the most out of the good weather…
A snack in the garden, engaging in the reading…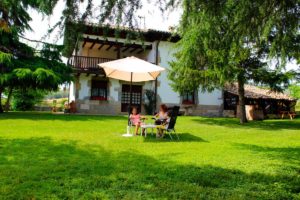 In Mertxenea we cultivate an organic vegetable garden, from where we obtain totally natural vegetables, both for us and for you. We think that your experience can be much more "round" if in addition to making a good barbecue, you can put on the table first, a good tomato salad freshly caught. We even have several fruit trees that you can catch (in season) cherries, plums, hazelnuts or walnuts.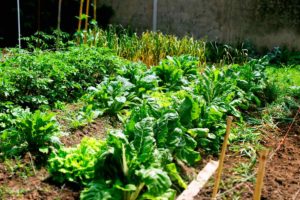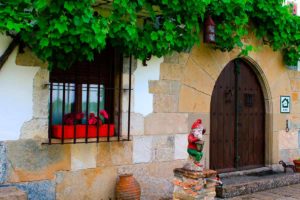 Rural house Navarra-Mertxenea in Elcano
The people of ELCANO
Elcano is a small town in the Pamplona basin where the rhythm of life is still paused, and the tranquility is breathed through its streets. It is worth taking a walk and admiring your church and stone houses. It has a small open pediment, and swings.
Our town does not have shops, but we have the shopping center Itaroa to 5 min. by car.
From Elcano we are very close to the Oteiza Museum, the Gorraiz Golf course, and it is an excellent starting point for cycling, both on the road and in the mountains.
and also for tourism in Navarre, for the purposes is the same as leaving from Pamplona to any point of Navarre.
Rural House Navarra-Mertxenea in Elcano
To book:
 Do not hesitate to contact us for more information, queries, reservations…
Tel. (+ 34) 652 622 024
Ubidaurreta@gmail.com
 Euskaraz  

  English spoken  

  On parle francais